The population of Grand Rapids and its surrounding communities is getting older. In fact, projections suggest the 55-plus group is the only segment of our area that will grow between now and 2040. Not only are we getting older, new market research reveals there is a need for more senior independent- living developments in Grand Rapids and the surrounding areas.
Breton Hamlet, near Breton Mall, in Grand Rapids is one of the newest 55-plus independent living developments. The 48-unit senior (by the way, 55 is considered Senior) housing development sits on seven acres of land at 2200 Griggs St. SE. The 42 condominiums and six family homes (Manor Homes) are reserved for residents 55 and older. Each unit offers main floor living with additional square footage upstairs or in the lower level.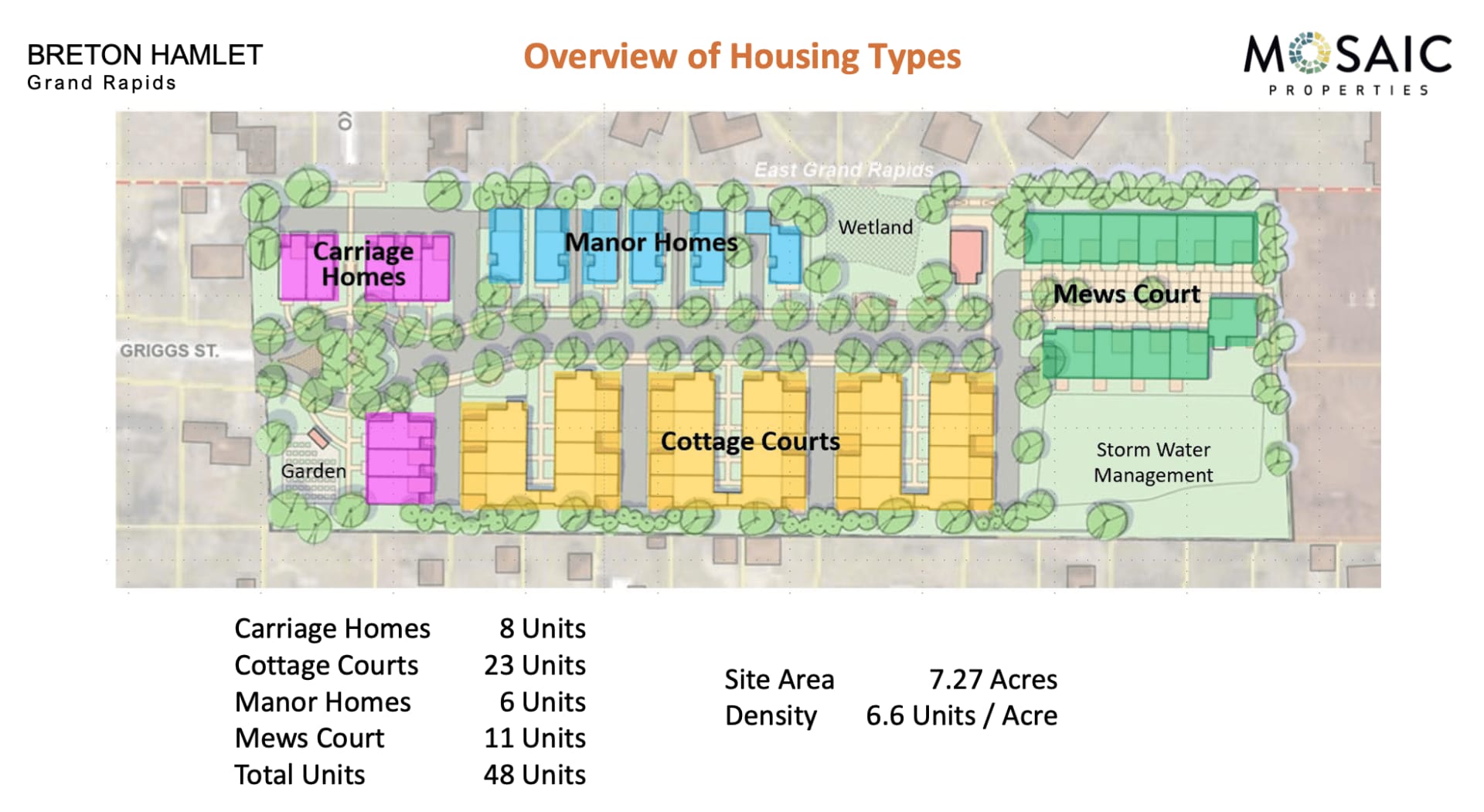 The manor homes range in size from 2,000-2300 square feet. There will be eight single-family attached carriage rowhouses ranging from 900-1500 square feet, 11 row houses ranging from 1300-1900 square feet and 23 attached garden units.
All the units offer small yards and attached garages. The location is walkable to grocery, banking and restaurants.
Clearing of the land wraps up in Spring 2022 and roads will be put in place shortly after. The developer is already taking reservations for the units. We can help you through the build process.
If you are interested in the new Breton Hamlet development community? Reach out to Cheryl Grant's team for top notch Grand Rapids real estate experts to get started!