Have you decided that late 2021 or early 2022 is the ideal time for you to list your home among other houses for sale in Grand Rapids? Whether you are relocating to a new part of the country, or you want to upgrade your home to one that better fits your lifestyle, selling your home is an exciting and potentially stressful process. To ensure your property appeals to your ideal buyer and encourages high offers, you need to properly prepare it prior to listing. One of the best ways to increase your home's appeal is to have it professionally staged. Not only will staging help your home sell for more, but it will also make sure it stands out from the competition and helps buyers visualize what their lives would be like should they choose to purchase your house.

Of course, staging a home—which usually just includes moving, adding, or removing furniture and décor—is not going to be very successful if your home is outdated or in disrepair. The better condition houses for sale in Grand Rapids are prior to the staging process, the better the process will go and the more appealing the results will be. Keep reading to learn some suggested home renovations you might want to consider for your home before you hire a professional stager.


1. Replace or refinish your floors
Do you have outdated carpet throughout your home? Or have your hardwood floors begun to crack, buckle, or are looking scratched and dull? Beautiful, gleaming hardwood floors are a feature that buyers of houses for sale in Grand Rapids love to see, and a stager can't do anything about floors in bad shape other than cover them with a rug.

If you have quality wood floors that have seen better days, consider having them refinished. This project will cost an average of $2,600 and return, on average, your entire investment. Have carpet, tile, or another form of flooring? Pay the $4,700 average cost to replace them with hardwood floors, and you'll enjoy a wonderful 106% return on your investment. Your stager will love showing off your high-quality flooring — especially in areas like the dining and living rooms.
2. Replace the roof
If your roof is leaking, damaged, or reaching the end of its life, potential buyers of houses for sale in Grand Rapids won't care how well your home is staged. They'll move on to another home that will not require an immediate expenditure to make the home move-in ready.

A new roof is not inexpensive, but it is necessary. The national average cost to replace a roof is over $22,000. However, you are likely to get most of that back when it comes to your increased sale price, not to mention the fact that the majority of buyers will not even consider buying a home that has a roof in need of repair or replacement.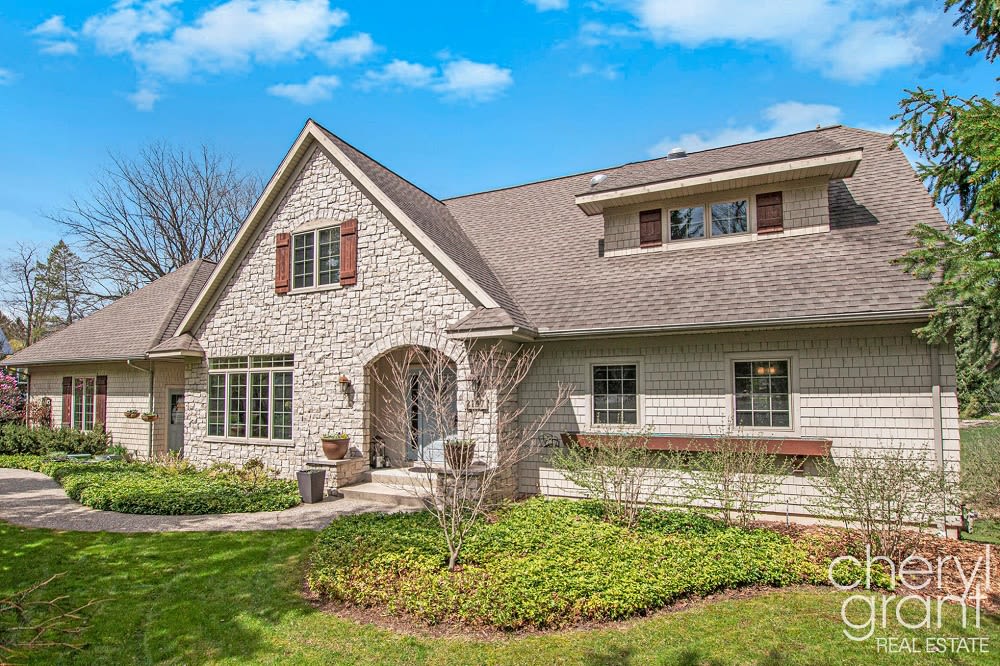 3. Repaint
Some professionals who stage houses for sale in Grand Rapids include painting in their list of services. If they don't — or if you just want to facilitate the staging process — you should put repainting at the top of your list. One of the main goals of staging is to help potential buyers picture their lives in your home. This is difficult for them to do when you have a garish pink bathroom and accent walls that are painted in a trendy color that hasn't been popular for a decade. New paint is also the best way to make a room appear (and smell) fresh and new.

If you decide to repaint, select colors in warm, neutral shades for walls and choose flat white if you are repainting ceilings. The goal is to use colors that are universally appealing and will go with nearly any type of décor. Your stager will be able to make sure your rooms are not boring by including pops of color in removable items like pillows, vases, or quality artwork.
4. Work on the kitchen
The kitchen is the area of the house that most of those looking at Grand Rapids real estate will scrutinize the most. While your stager can ensure it's decluttered and can add appealing touches like an eat-in table set with fine linens and a beautiful centerpiece, he or she can't do much about chipped countertops or cabinets that were popular in the 1970s.

Get some expert advice on your kitchen from your realtor and a reputable contractor to decide if you should plan a full-scale kitchen remodel or if you can get away with an update that includes cabinet refacing, counter and flooring replacement, and new appliances.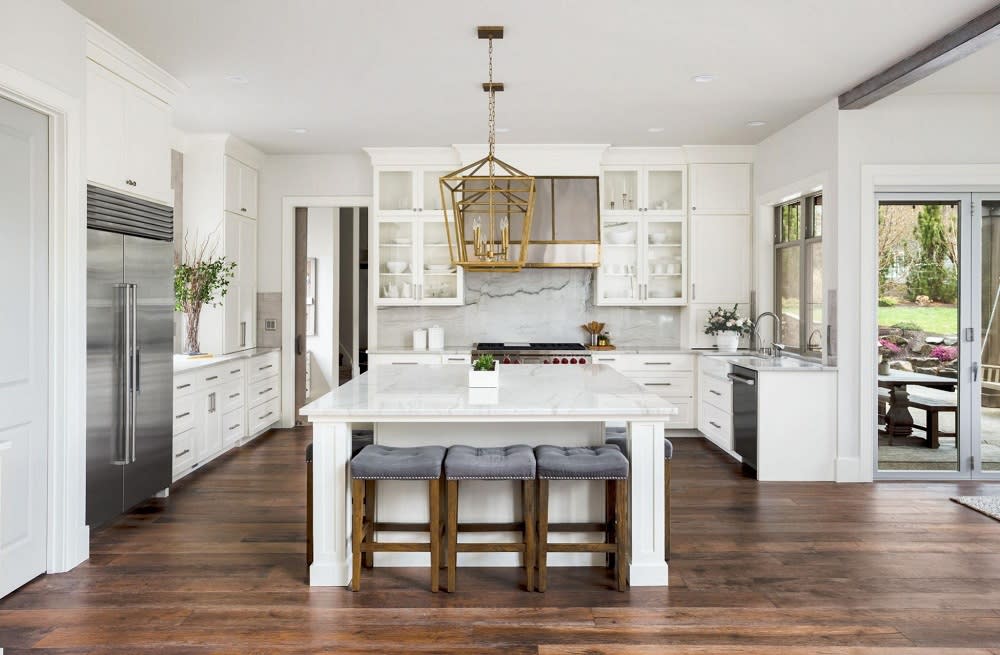 5. Boost curb appeal
Your potential buyers will never even get to see what your professional stager has done to the interior of your home if they never walk through the front door. That's where curb appeal comes in. To entice buyers of houses for sale in Grand Rapids to book showings, the exterior of your home has to be in top condition.

Consider hiring a professional landscaper to renovate your exterior by creating a plan that includes lawn, tree, and shrub care, the planting or placement of flowers and plants, and installation of features like retaining walls or water features. You may also want to work with a contractor to install stone veneer on a portion of your exterior walls to make sure buyers are wowed when they see photos of your home online or drive by your property for the first time.

Are you ready to sell your home this fall or winter? Before you hire a professional stager, make sure your home is in good shape and is updated so he or she can do his job and make it as aesthetically pleasing to your ideal buyers as possible. Ready to start the pre-listing process? Reach out to trusted Grand Rapids real estate agents like those at The Cheryl Grant Real Estate Team to give you expert advice throughout the entire experience.