Buying
Grand Rapids real estate
is a life-changing investment that can appreciate over time, especially when the home is updated regularly. When you've lived in a house for several years, there's bound to be wear-and-tear. If you plan on listing a Grand Rapids home for sale one day, you'll want to address any repairs and upgrade the property. Presenting a well-kempt and modernized home will undoubtedly attract buyers, and several renovations will significantly increase your return on investment.
ROI
is a profitability metric used to evaluate the return on a particular investment, which is a Grand Rapids home in this case. Several factors are assessed when calculating a home's ROI. The cost of maintenance and repairs, landscaping, painting, marketing, appraisals, and your real estate agent's commission must be accounted for when calculating your property's ROI.
It's important to note that ROI is not the same as profit. The ROI cash profits are assessed only after the home is sold. Homes rarely sell at market value, with those selling less than the asking price resulting in a lower ROI than projected. Fortunately, there are many ways to spruce up your home without breaking the bank to garner a major return on investment. Consider the following renovations to increase your Grand Rapid real estate ROI.
1. Maintenance & repairs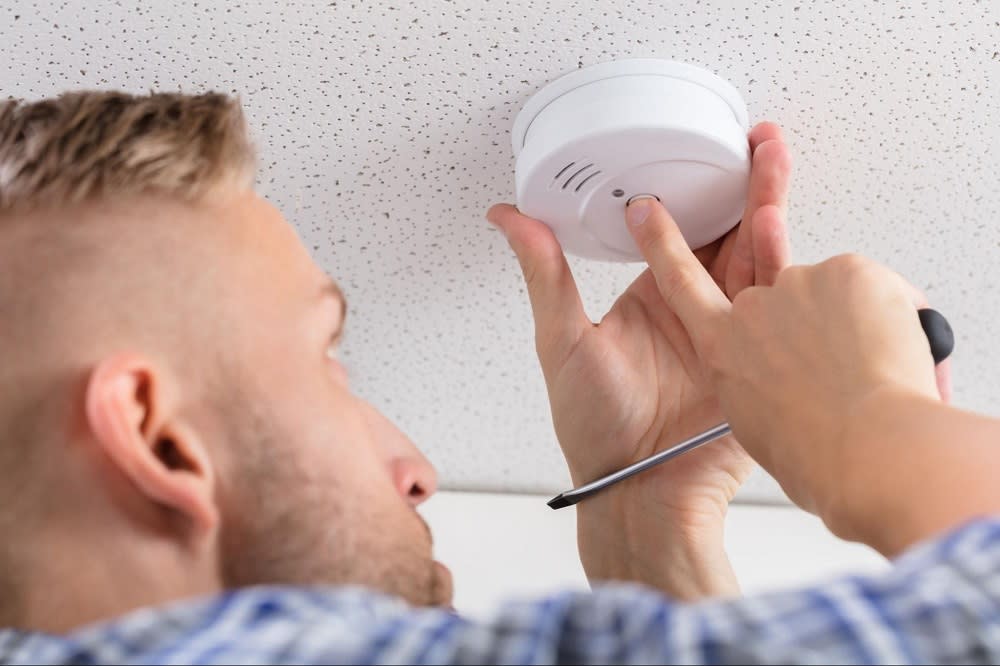 While renovating various rooms in your house is important, fundamental home improvement should be your first pursuit when preparing your home for sale. You must ensure the home's structure is sound before anything else. It's great to pour funds into a kitchen remodel, but if your roof's shingles are tattered, you won't get top dollar for your Grand Rapids real estate. Address structural issues and repairs before moving on to other renovations. Safeguard these basics before starting on the fun design upgrades:
Ensure your septic system, electrical, smoke detectors, and carbon monoxide detectors are functioning correctly.



Roof replacement is a must if yours is withering and yields a

60-70% ROI

.

Siding replacement yields a 70-80% ROI. Opt for fiber cement siding as it mimics wood in appearance but is resistant to rotting and warping. Vinyl is an excellent option for Grand Rapids residents since it bodes well in extreme weather conditions. Faux stone paneling is another appealing option.



Replace windows for better insulation and reap a 68-78% ROI. The insulation component can be a key selling point when listing your Grand Rapids home for sale. Go for vinyl for an inexpensive choice, or opt for wood to achieve a classic and refined look.



Re-caulking sinks, showers, toilets, and bathtubs are inexpensive DIY repairs.



Re-key your home for added security. Consider purchasing an innovative security camera to add value and a layer of security that prospective buyers will appreciate. Here are some excellent

outdoor security camera

options.
2. Minor kitchen renovation
If you want to see a major ROI, you simply must renovate your kitchen. The good news about this project is that you don't need to gut your kitchen. According to FortuneBuilders, a minor kitchen remodel will accrue a
98.5% ROI on average
and cost approximately $15,000. A minor remodel will save you time and money, giving you ample opportunities to work out other home selling details. Here are some projects that will amass a major return on a minor kitchen renovation:
Refacing your cabinets is a cost-effective way to update older cabinets with chipping paint. Applying a fresh coat of gloss or paint is an even cheaper alternative.



Purchase new cabinet hardware to go with your upgraded cabinets. Shoot for shiny metal finishes and sharp lines for a modern appeal.



Replace your years-old appliances with top-of-the-line models.



Install a new sink faucet, matching the hardware to your cabinets for continuity.



New flooring can range dramatically in price. Linoleum and vinyl are affordable and easy to upkeep, while hardwood is always an attractive choice that adds elegance effortlessly.
3. Minor bathroom renovation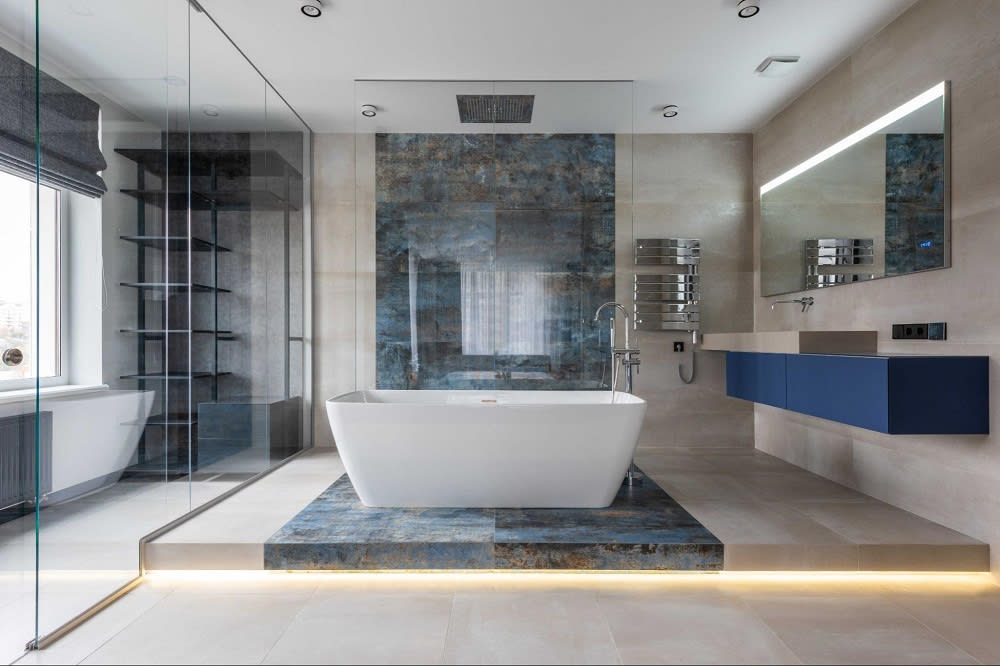 Kitchens and bathrooms are essential rooms to upgrade when selling a property. A minor bathroom remodel brings in a massive ROI of 102% on average! This upgrade will cost roughly $10,500 with a return of $10,700. Just like the kitchen, there is no need to start with a blank slate. Just a few minor projects and details can substantially boost your ROI:
Paint cabinetry, reface it, or replace it if it's within your budget.

Refinish the bathtub to make the house feel brand-new.

Replace the old showerhead with a luxurious rain shower.

Replace the vanity.

Switch out the outdated lights for some contemporary ambiance-setting light fixtures.

Repaint the bathroom and purchase matching towels and accessories to create a cohesive theme.
4. Landscaping
When potential buyers pull up to your property, they will develop their first impression based on your gate, garden, and home exterior. First impressions are imperative, and buyers will move on to the next listing if they see a run-down gate and an unkempt home exterior. The average cost of a landscaping upgrade is $4,900, with an ROI of 100 percent, making this a worthy project when preparing your Grand Rapids home for sale. Here are some tips to boost your home's curb appeal and return on investment:
Mow your lawn, trim all hedges, prune trees and clear out any debris in flower beds. Hire a landscaping company to perform major yard work if your garden has become unruly and overgrown. If you're looking to spend a hefty sum for a complete garden overhaul, contact

Bloomers Garden Center

to assist with all your garden and landscaping needs.

Spend a few hundred dollars on beautiful

Michigan perennials

and greenery. Place planters along the walkway to create a whimsical entryway. Additionally, strategically placed planters can create focal points around your whimsical water feature or inviting patio.

Re-paint your fence, or replace it with a gate made of aluminum, composite, wrought iron, or other low-maintenance gate options.



Consider adding a low-maintenance water feature, such as a pondless waterfall or fountain. This elegant addition can be as simple or extravagant as you desire and creates a tranquil centerpiece in the garden that will surely attract potential buyers.
5. Garage & front door replacement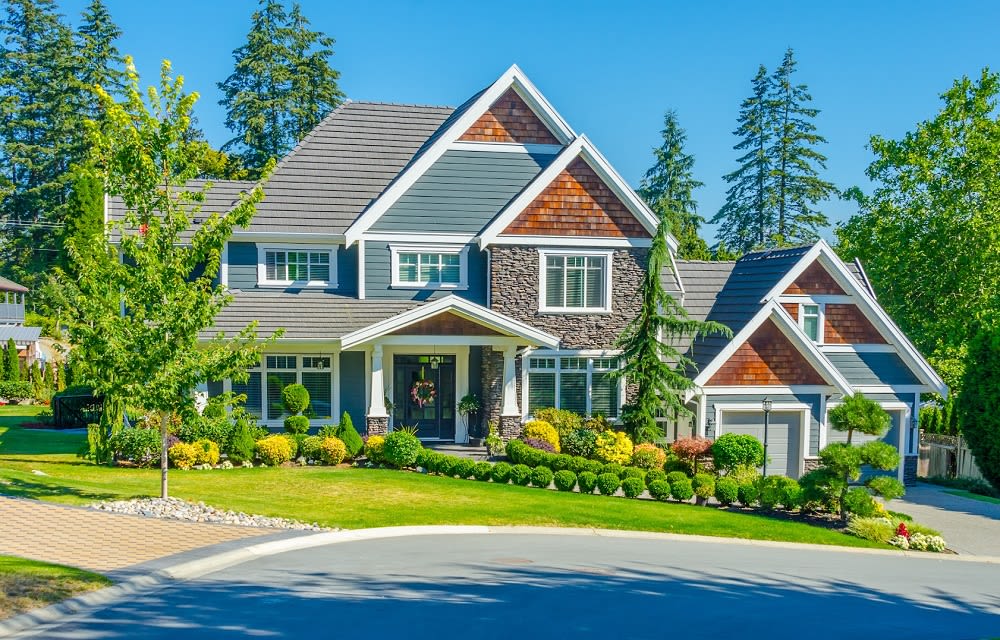 Homeowners typically overlook garage and front doors when preparing their homes for sale. Replacing your front and garage door are reasonably priced projects that deliver
85-100% ROI
due to their functionality and curb appeal. A brand-new garage door can increase your home's value and, subsequently, its sales price. This simple upgrade to your home exterior will add significant financial and aesthetic value. Keep the following in mind when replacing your garage and front doors.
A brightly-colored door adds a nice pop of color and can create intrigue.



Pick a door that works well with your decor and home style. If you're unsure where to start, check out this guide on

front door design

.

Architectural details will be your guide when choosing a garage door. You want it to complement your property.



A high-quality garage door costs anywhere from $600 to several thousand. Stick to your budget, so you have plenty of funds for other renovations.



There are plenty of

garage door designs

to pick from, one of which will undoubtedly match the aesthetic you're after.
Do you need assistance renovating and preparing your Grand Rapids home for sale? Contact our
Grand Rapids real estate agents
to help you with every step of the home selling process. Cheryl and her team of licensed Realtors have helped hundreds of clients buy and sell homes in Grand Rapids, East Grand Rapids, and the surrounding areas.