A well-maintained landscape beautifies your property and boosts your chances of getting top offers should you decide to
put your home on the market
. Grand Rapids, Michigan, is in USDA Hardiness Zones 5b and 6a. Learning your area's USDA Hardiness Zone gives you a heads up regarding landscaping because it arms you with the knowledge of what grows well in your area. Determining your zone is easy; simply visit the
USDA Plant Hardiness Map
and enter your address or find your location on the map to get planting. Along with this information, here are seven more essential tips for making the most of your landscaping ideas in Grand Rapids.
1. Know the time of the last frost
Frost occurs when the air temperature reaches or drops below 32°F. However, because the temperature drops quicker the closer to the ground, a frost can still occur when air temperatures are slightly above freezing. It's best to consult your local weather forecast before planting seeds or transplanting seedlings outdoors. If you're concerned with frost, you can plant hardy flowers and vegetables that can tolerate a bit of ice. Broccoli, cabbage, kale, and onions, among others, can survive short periods of frost without injury to the plant. On the other hand, corn, beans, cucumbers, and peppers are considered tender plants. They can be damaged even by a light frost and must be protected or harvested before any potentially frosty conditions.
Before you begin tending to and landscaping your property, you need to know when you can expect your area to experience its last frost. If you plant too soon, your delicate seedlings could freeze; plant too late, and you miss out on part of the growing season. Zones 5b and 6a, which homes for sale in Grand Rapids, MI, are a part of, generally experience their last frost by the second week of April. But, this can vary from year to year, so it's best to double-check your trusty
farmer's almanac
to help you determine when to expect your last frost before the spring growing season begins.
2. Try to attract pollinators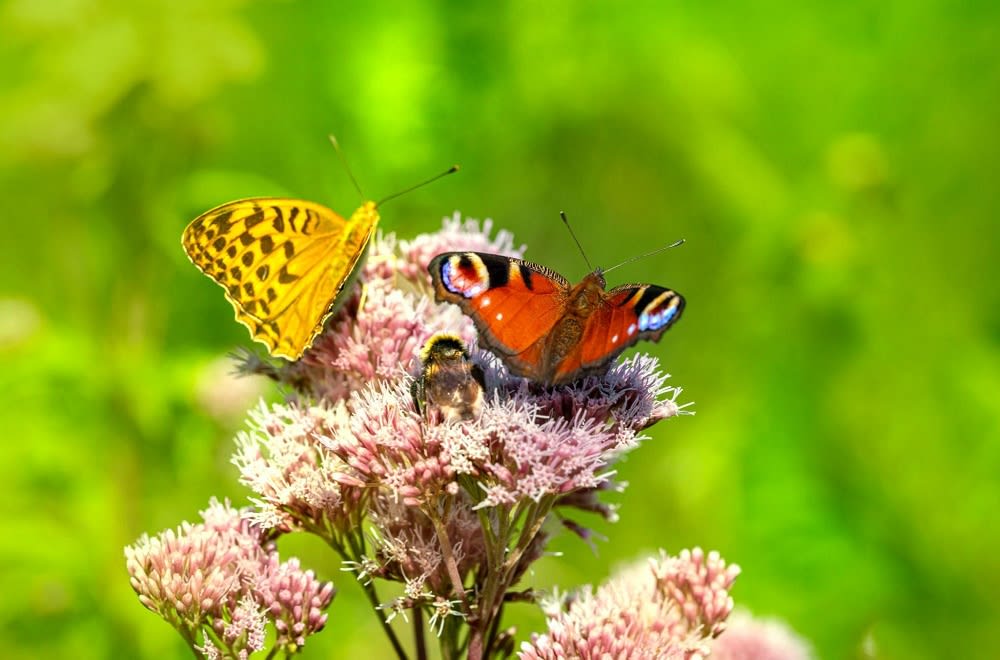 Designing your landscape to attract pollinators — such as bees and butterflies — produces a vibrant landscape or garden and ensures you'll have plenty of them buzzing around to help you have plentiful crops and blooms. The USDA Hardiness Zones mentioned earlier, 5b and 6a, are highly compatible with flowering perennials and bulbs. If you're fortunate enough to live in these zones, perhaps in new Grand Rapids, MI, real estate, you have your pick of almost any perennial available on the market. Perennial plants bloom for at least two growing seasons without having to be replanted if they're taken care of properly. In the winter, these sturdy plants die back but come out strong again the following spring. Pollinators love perennials and the nectar-rich flowers they provide for food.
Choose North American native perennials like Anise Hyssop, Wild Bergamot, Lanceleaf Coreopsis, and Butterfly Weed for their bright flowers and ability to attract bees, butterflies, and other beneficial pollinators and bugs. Different perennials bloom at varying times, so you can have a flowering landscape for most of the growing season if you plan carefully. By planting a pollinator-attracting landscape, you are rewarded with a beautiful, colorful landscape. You'll also be helping the world's bee and butterfly populations thrive by providing the plants they need to survive.
3. Consider bog gardens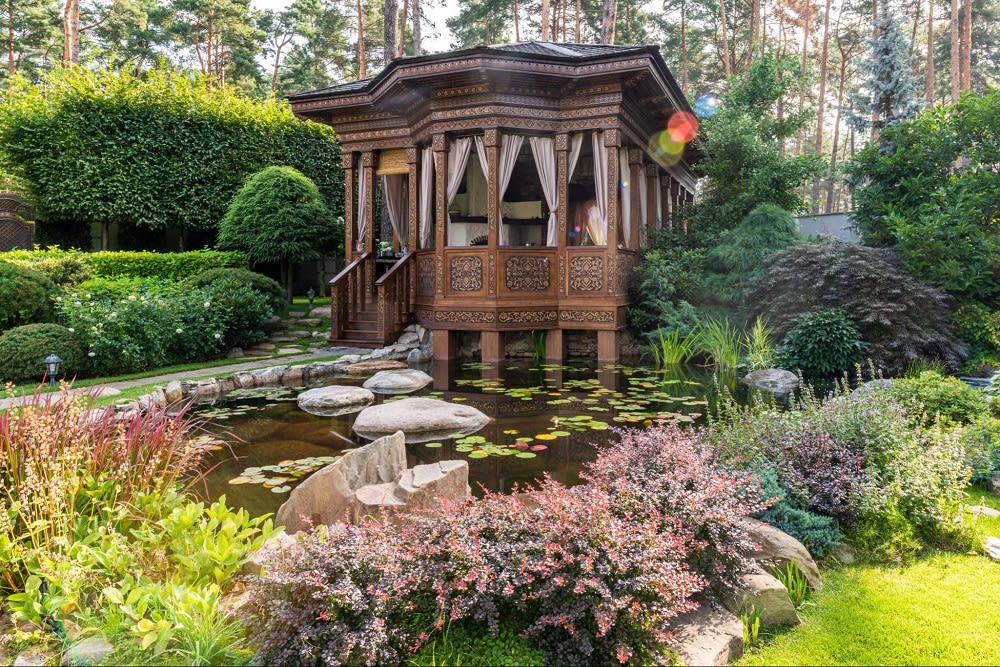 If your Grand Rapids, MI property includes an area of the yard that is perpetually waterlogged or has poor drainage, you can turn it into an exciting landscaping opportunity. Bog gardens utilize plants that thrive in such conditions; you don't have to fight against nature to accomplish this. To create a bog garden, you'll need a damp environment in which moisture-loving plants will be right at home. Plants like American Elderberry grow well in moist environments and have large clusters of tiny white flowers that attract varied pollinators. You will also get a heavy crop of shiny black fruit that can be used to create syrups, jellies, and healthy confections and attract various birds.
Another plant that loves damp sites is the Black Truffle Lobelia. Known for its foliage ranging from dark chocolate to maroon, the Black Truffle Lobelia produces true-red tubular flowers that hummingbirds flock to. Considered by many to be one of the most beautiful true-red flowering species in North America, the Black Truffle Lobelia does best in wet soil with full sunlight for the deepest foliage coloration. If you don't have a perpetually wet area of your yard but would still like to incorporate some bog plants, you can always
create your bog
with pond liners or use containers.
4. Landscaping with Containers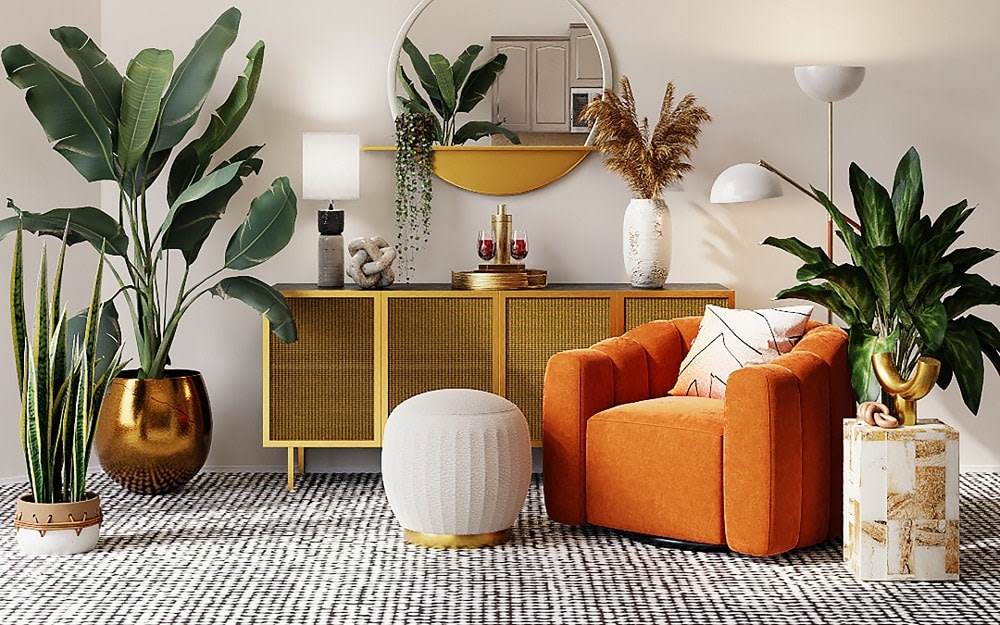 Container gardens are a fantastic way to landscape homes for sale in Grand Rapids, MI, with minimal effort. Whether you have challenging areas that you can't landscape, or you want some variation and the ability to move your plants around, landscaping with containers provides a practical solution. Select containers that compliment your home and surrounding areas. There are plenty of varieties of plants, flowers, and vegetables that can be planted using containers. And the best part of landscaping with containers is that you can move them around as they suit you or your plants. When it's time for the first frost of the season, containers can be brought indoors, into a greenhouse, or into the garage to protect more tender plants from the frost. Depending on the plants' requirements, you can also shift containers around to help plants get more or less sun. Because you can tailor the soil in the containers to whatever a particular plant needs, you can grow a greater variety and are not limited to the soil composition of your property.
5. Edible Landscaping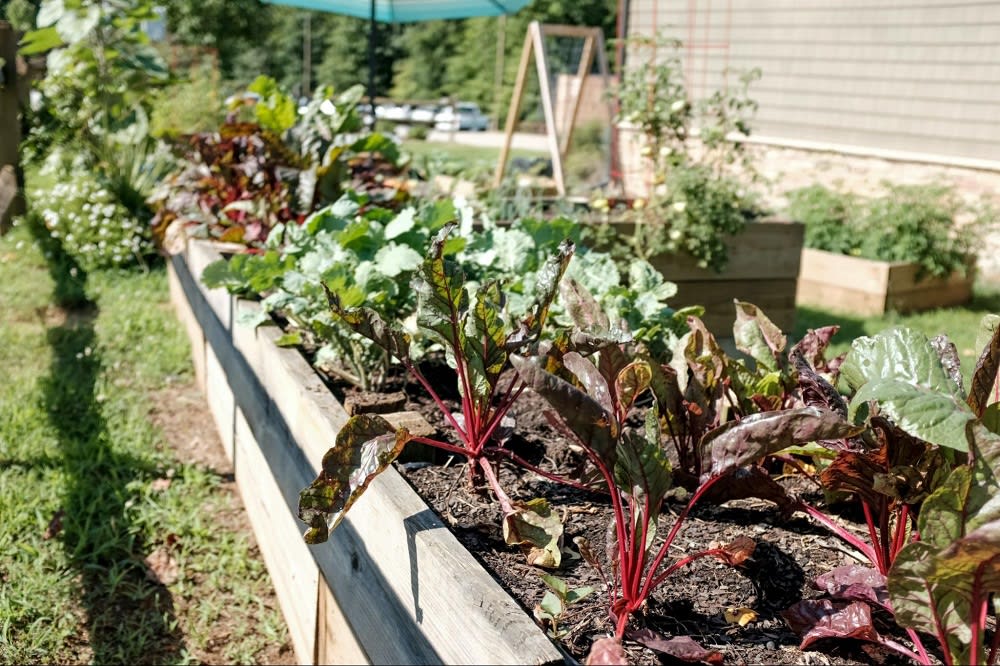 Edible landscaping, also known as foodscaping, isn't a new concept, but it is making a resurgence and growing in popularity as people want to get more in touch with their food these days. In its simplest form, foodscaping uses edible fruits, flowers, herbs, and vegetables in your landscaping design. These can be interspersed with ornamental (non-edible) varieties, or you can create an exclusively edible landscape. Edible landscapes are the perfect solution for owners of Grand Rapids real estate with limited space available in their gardens.
You have lots of plants to choose from that are not only edible but also beautiful, and many produce stunning flowers. Fruit-bearing plants that grow on vines can be grown along fences, while others like purple-flowered artichokes and asparagus grow nicely along walkways. You can even have an edible ground cover using fragrant mint or bright nasturtiums. Edible landscaping encourages you to think outside of the box. Lettuces, herbs, strawberries, chard, and more work well in edible landscapes.
6. Low-Maintenance Landscaping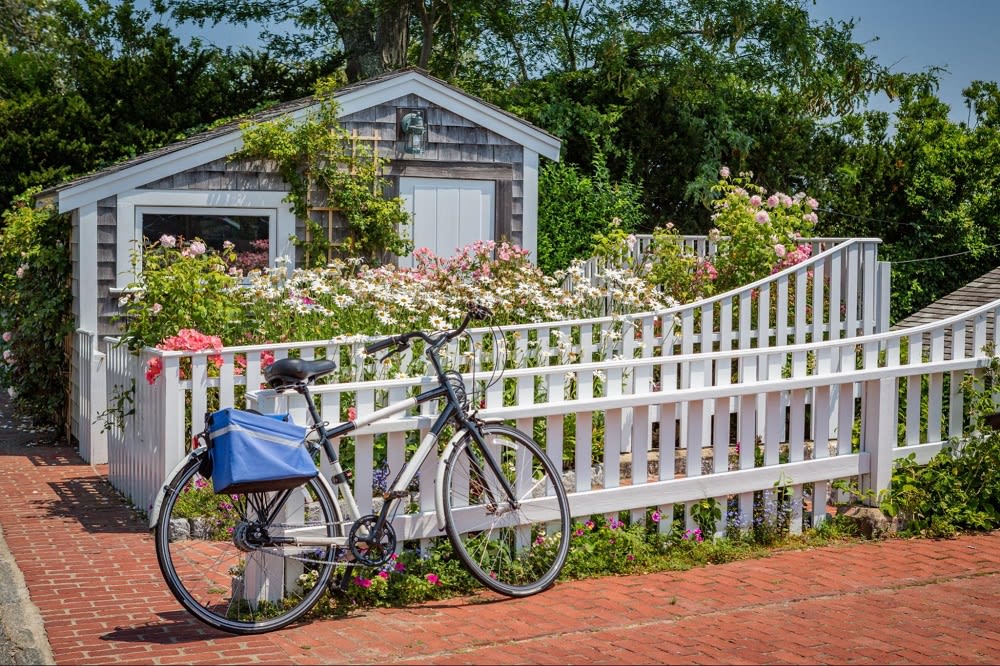 All landscaping needs some level of maintenance and upkeep to look its best. But, some types of landscapes are more high-maintenance and require more effort on your part than others. Planting with native varieties can reduce the need for extensive upkeep and are usually more low-maintenance. Landscapes that you don't have to mow, weed, or prune fall into this category.
Ornamental grasses come in a wide range of textures, heights, and colors and are generally considered low-maintenance. These aren't grasses that you walk on, however. You plant ornamental grasses where you want to fill a little space or add interest to the landscape overall. Plenty of ornamental grasses grow in hardiness zones 5b and 6a, and thus, around homes for sale in Grand Rapids. Many are pest-resistant, too, so you can keep pesticide use to a minimum or avoid it altogether.
Consider adding a rock garden to your low-maintenance landscape. Plants that go in rock gardens don't require much care or water. The rocks themselves are decorative and complement many native plants nicely. To achieve a low-maintenance landscape, don't feel as though you need to fill your yard with plants and flowers. Hardscape or the non-living components of your landscape can add interest and help fill out the space. Hardscape includes walkways, pergolas, water features, and patios, among other features. These areas of your landscape differ from the living elements or softscape, but they require some maintenance and upkeep to keep them in good condition.
7. Xeriscaping and drought-tolerant landscapes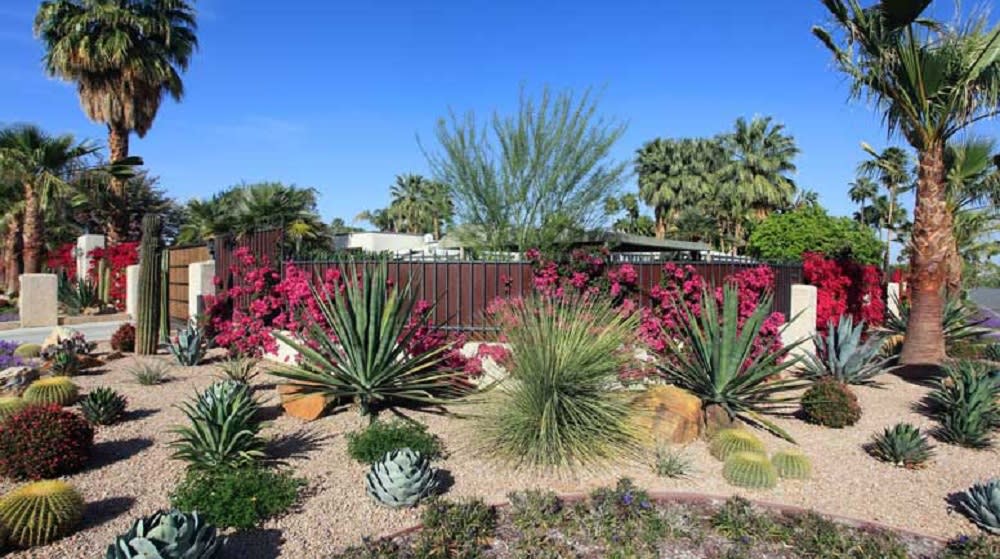 Xeriscaping
is another low-maintenance style of landscaping. This time, however, the focus is on reducing or eliminating the need to water plants. Stemming from the Greek word "xeros," which means dry, Xeriscaping is an aesthetically pleasing method of landscaping. Drought-tolerant plants that require little-to-no watering have a positive impact on the environment and can save you money on your water bill. And, you don't have to live in a drought-prone part of the country to practice xeriscaping techniques, either. Xeriscaping uses a combination of native plants, rocks, and other hardscapes and mulch to replace water-dependent grassy lawns and thirsty flower beds.
Taking the next step with Grand Rapids real estate
If you're looking for
homes for sale in Grand Rapids, MI
, where you can realize your dream garden or landscape, then you'll need an expert
real estate team
by your side. You can describe what you're looking for, and one of the real estate specialists at Cheryl Grant Real Estate can help you find the perfect property. Book a consultation with our
Grand Rapids real estate agents
at The Cheryl Grant Real Estate Team today.